The PGA is looking for golfers with an established USGA Handicap to pair up with a PGA professional for a one-day teaching event.  This unique teaching tournament attracts the best coaches within the PGA and promises to help you with your golf game.  PGA professionals are the leaders in the golf industry and the best teachers in the game.  America's Golf Coach finds great golf courses, great teachers, the best practice facilities, at a great price.
All participants will serve as students for a day under the direction of PGA professionals – one student paired with one teaching pro joined together as a team.  The teachers themselves will not play, but will continue to coach and caddie during play.  The teams will be chosen through a blind draw from the PGA of America.  Each participant will receive 1.5 to 2 hours of private instruction.   The private lessons are designed to meet each person's individual needs.  The lesson is then followed by 18 holes of stroke-play competition.  This event really challenges these great teachers to adapt, overcome adversity and get results.  It is truly inspiring to watch coaches get creative and turn a 20 handicap golfer into a single digit player, at least for the day's event.  The lowest net score wins the event.
Details
The entry fee for each student is $347.
This includes a box lunch, two hours of instruction on a beautiful all-grass practice facility, an 18-hole playing lesson from the best teachers in the game and a gift bag, prizes & appetizers from our sponsor.   Please come and support your local PGA Professional and the Tee Off Together Foundation.  Proceeds also benefit your local PGA Foundation.  For additional questions please contact:  Tim Johnson, PGA (310) 489-0898
About America's Golf Coach Founder
Tim Johnson has been the head pro at El Dorado Park in Long beach since 2005.  Tim was nominated for Teacher of the Year by the Southern California PGA in 2013 & 2014.  Tim was also nominated for the Bill Straubaugh award & the Horton Smith award 2015.  Tim was the Southern California PGA pro/student champion in 2010.  Tim is also the founder of the Tee Off Together Foundation.  TOT is a non-profit golf program for at-risk kids, foster kids, and kids within the juvenal hall system.  Our next project is bringing golf to the kids of Compton.  TOT offers a try-out for 7th-8th graders.  TOT will hand pick 20 boys & girls to begin an 8 level golf program which includes STEM and life skills.  These boys & girls will train and compete in a national PGA junior league during the summer.  Most kids will continue to play junior tournaments, and high school golf.  TOT continues to teach these kids through high school, and hopefully some will move on to play NCAA golf.  I'm committed to finding and developing some great talent within the City of Compton.  Thank you so much for your support.

Tim created America's Golf Coach to help people play better golf.  Having your coach with you every step of the way almost guarantees success.  This teaching method/competition has been proven to work.
These PGA professionals will teach you how to play your best golf in a competition setting. It doesn't get any better than that!  Tim prides myself on great service that will exceed your expectation.  Come with an open mind and a positive attitude, and you'll go home with a better golf game.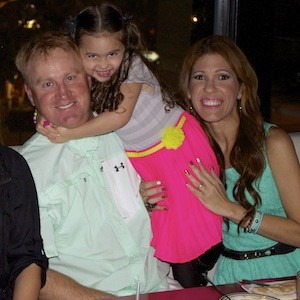 Whether you are an Amateur or Pro, you will have an unforgettable golf experience at an AGC competition.
Tim has dedicated his entire life to the game of golf.  He is supported by is wife Luciana and his two beautiful kids: Ashley & Emily.  He strives everyday to be a better golf professional, husband and dad.
Tim Johnson, PGA A-1